Life Beyond The Swans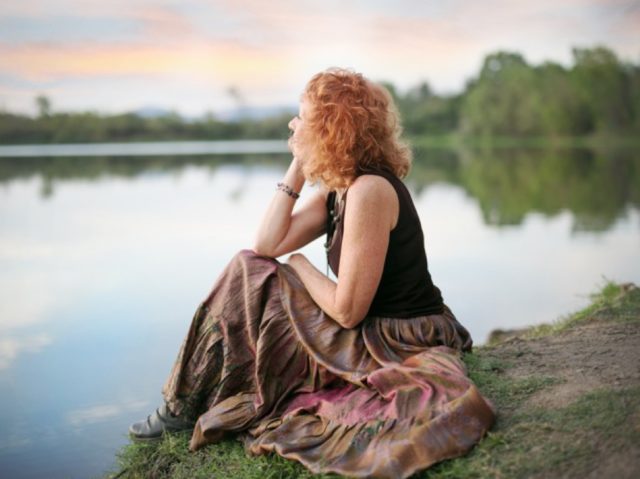 "The comfort zone is the great enemy to creativity; moving beyond it necessitates intuition, which in turn configures new perspectives and conquers fears."
Dan Stevens
It has been said that when you do something outside your comfort zone, something different, something that stretches you, that you actually create a new pattern in your brain. As much as I have done some adventures that have challenged me, sometimes I have to laugh at myself when my wimpy side comes up.
For six years now I have co-facilitated a women's retreat with my good friend Joan Borysenko at Kripalu Retreat Center in Lennox, Massachusetts. At the base of the property is a beautiful lake that I immediately go to as soon as I get there. I've written many times about my passion of being an open water swimmer, so you'd think that I would just dive right in and start swimming. The truth is that I swim in the little roped off area on the lake and never go beyond the plastic swans that mark the swim area. The reason why? Grass that comes up from the bottom that feels slimy and creepy and not something I am used to having touch my skin. I would swim in the 3 feet of water for 3 strokes and turn around but never venture out beyond the swans. Until today.
I have a friend who lives right near Kripalu who migrates to my area to escape the cold of the east and swims on my team in California through the winter. When Ray heard I was coming to his town he said, "Oh when you come this summer you have to swim with me in the lake at Kripalu – it will be so fun!" I smiled one of those sick smiles at his invitation, thinking of the slimy grass and whatever creatures of the deep could be lurking in that lake beyond the swans. I was hoping he would forget by the time summer came around, but the invitation was set – 9:00am Friday morning. How could I get out of this?
That morning it was a beautiful clear day and the lake was glassy and still. I looked at the boundaries of the plastic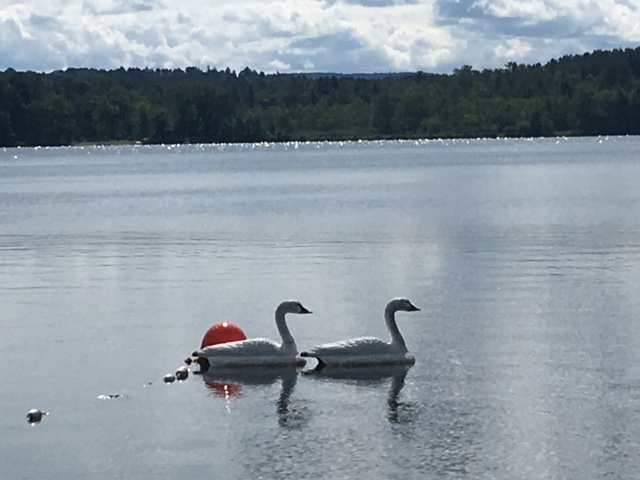 swans, and as Ray and his friend John jumped in and started swimming I knew there was nothing else I could do but just go. With my heart pumping, I immediately felt the slimy grasses on me but kept my head up and moved my arms as fast as I could to get out of it…and within a minute I did. The grass gave way to deep clear water that felt great. I looked around and saw the trees and beautiful blue sky and was in heaven. We swam to the other side of the lake for an hour. How could I have let the plastic swan barrier keep me from this for so long (and it made me wonder how many other things like this could I be doing in my life)?
I realized that this is what a portal feels like…that sometimes I have to just push through something hard right before the nirvana stage. This happens when I swim in the San Francisco Bay – that initial jolt of the cold that gives way to the beauty of the bay, or the nervousness before I do a retreat that gives way to the satisfaction of seeing people happy and empowered, and let's not forget the jitters before a performance that gives way to a sweet connection with the audience. It's moving through whatever those fears are and breathing, trusting, surrendering and moving into the mystery that can bring me treasures beyond my wildest dreams. So those swans? I won't let them stop me again!
Write a comment