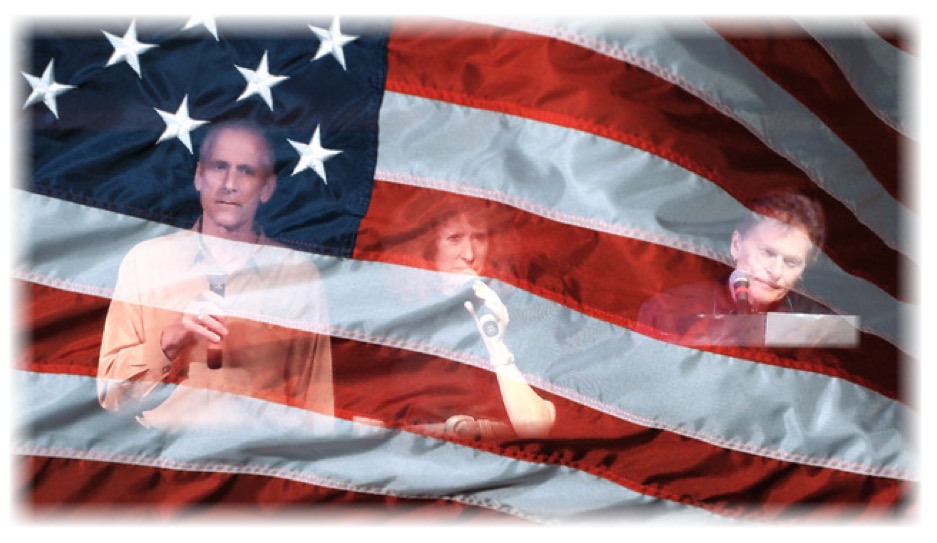 The Home Of The Brave
"Compassion is sometimes the fatal capacity for feeling what
it is like to live inside somebody else's skin. It is the knowledge
that there can never really be any peace and joy for me
until there is peace and joy finally for you, too."
Frederick Buechner
Can I make a confession? I am not really into politics. Sure I watch the news and know what is going on in the world, but other than that I never had much interest. I have been one of those people who stays on the sidelines and silently might complain, but waited for someone else to do something about it.
Until now…
No matter what side of the issues you are on I think we can all agree that there is turmoil in these United States. Rights are being taken away from people, others are fighting to keep their families together, and some are living in fear for their safety. I didn't realize how much I was being affected by all the news and personal stories until I was in a songwriting session at the Positive Music Festival in Tampa Florida this past February. I got together with two of my favorite songwriting partners, JD Martin and David Roth, for what I thought would be a fun afternoon of writing. Little did I know when we started discussing what to write about that so much emotion would come up for all of us regarding the recent ban of immigrants and the stories of families being torn apart by deportation.
We started to share stories that we had heard about a mother being taken away from her children and deported, pictures of people fleeing their homes to escape the horrors of war, and the marches and riots that are occurring in
protest to what is happening to our freedom. So we started writing, taking a complicated subject and trying to craft a song that would speak to these present day issues and honor the immigrants and refugees who have shaped our country. The song was done in two days with the three of us bringing our hearts, humanity, and compassion to hopefully write a song that would speak for so many people.
With the ink barely dry on the page we decided to try out "our new baby" that night at a conference showcase. In front of a group of songwriters we debuted our song, not knowing if we had hit the mark or not. We must have known we were onto something when people started applauding after we sang the very first verse. We finished the song, got a standing ovation, walked off the stage, and the three of us hugged and spontaneously burst into tears. We had no idea that the words we sang could touch and heal our hearts so much.
My story would normally end there, but we had a wonderful woman come up and say she wanted to make a video of this song, and below is the manifestation of that dream – the completed video of "Home of the Brave."
Maybe I am not political…but I am compassionate. I am willing. I am ready to lend my voice to people who are not being treated fairly. I am an American and today I take a stand.
Click here to watch the video:
(Immigrants and Pilgrims and Refugees)
This video was put together as a labor of love from Sherry Hursey and Rick Cowling of TOtl Entertainment. We all are hoping that you watch this video, share with your friends, and help get this message into the world.
We made an audio recording of the song that you can buy as a digital download on CD Baby (purchase
here
) and iTunes. Proceeds from this song will benefit organizations that work on behalf of immigrants and refugees.
We also set up a PayPal account to be able to contribute to these organizations. Click
here
to donate.